Geogon PolyMetry: The Proof Concept
it's a stop. but what stop is it?
I believe, it's a stop, full stop, when we completed the development of the last level.
after that, only minor development. then fully abandon.
anyway...
We got to do this!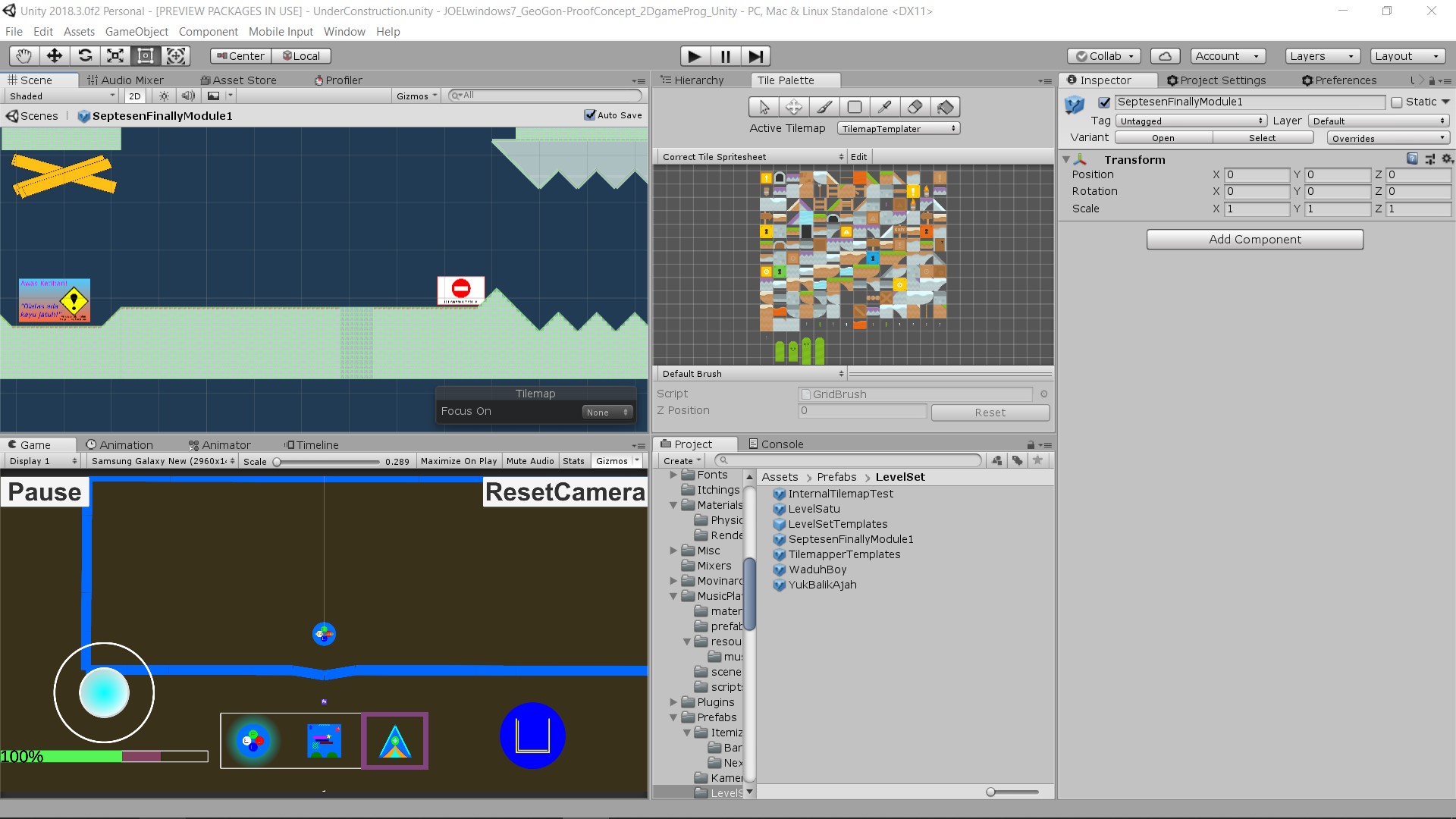 We have been building level modules of this last level. realizing Septesen's module and stuffs. just going to finish those all
also
cool and good images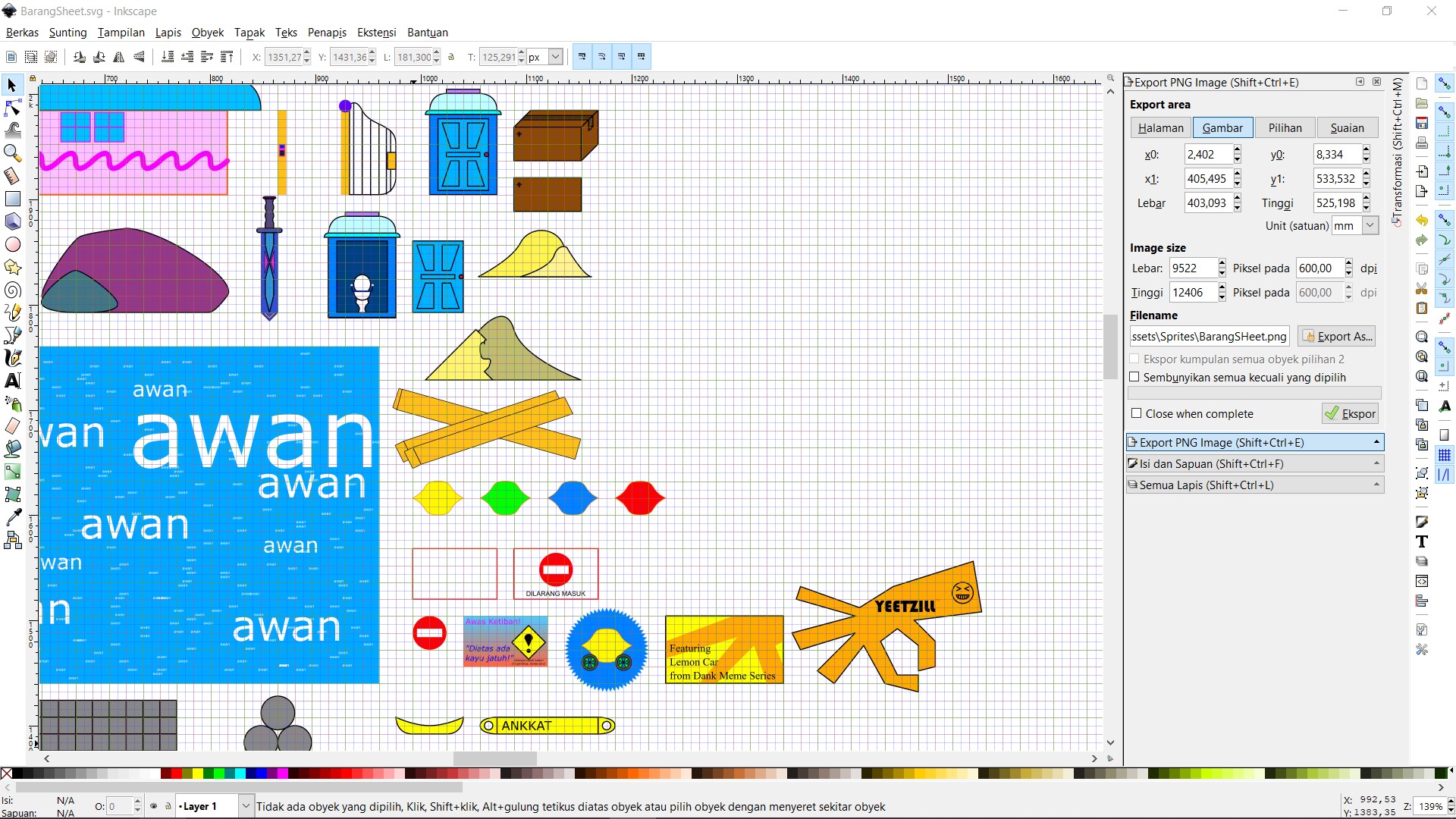 sprite we are developing right now. with a sprinkle of dank memes! that's Fidget Cube Bot's fault!
look at all these! full of randomness!!!
This is how Item Effect compares who's colliding

you should check ItemEffect.cs now. basically, the item get the SHanpe object in the scene from start. the value it got, will be comparison data.
now it checks who's colliding. if it is that SHanpe, it will activate. yay!
well, I know this is cumbersome.
we'll see later how about Godot's signal connection system. I have learnt that it is about triggering a method when an event happened!!!
Oh cool, I got something to be slapped on the Box

yeah. because legit, we are implementing Lemon Car. it's trending now this January.
That is all.
thank you for your attention.
and one more!
We are going to halt development for now by Wednesday or Thursday for UX Prototype. likely will be built on Unity.
also we got to restart scratch for that much simpler General Purpose MOBA UI. Wireframe, Taskflow, Sitemap, and such.
then back after we have done those in.
Get Geogon PolyMetry: The Proof Concept